In a world where technology is constantly evolving, augmented reality (AR) has emerged as a transformative force, captivating both consumers and marketers alike. AR apps are reshaping the way we shop, play, and interact with the digital world, offering a glimpse into the future of immersive experiences.
What is Augmented Reality?
Augmented reality is a groundbreaking technology that seamlessly blends virtual 3D visuals with our real-world surroundings. This fusion creates an interactive and engaging experience where digital objects coexist with the physical environment. While AR has found its niche in gaming, it also holds tremendous potential in the world of e-commerce and beyond.
The Growing Interest in AR
A recent survey revealed that approximately 48% of consumers express interest in using AR and other metaverse technologies for shopping within the next five years. Additionally, 38% of marketers have already harnessed the power of AR to engage customers both online and in physical stores. The question arises: Is it time for you to consider integrating augmented reality into your commerce strategy?
Exploring the World of AR Apps
Today, we embark on a journey to explore the top 10 best AR apps in 2023. These applications span various categories, from online shopping to interior design, makeup, and beyond. Our mission is to provide college-going tech enthusiasts with an insightful guide to the world of AR, shedding light on the apps that are pushing the boundaries of innovation.
1. Shopify AR – Revolutionizing Online Shopping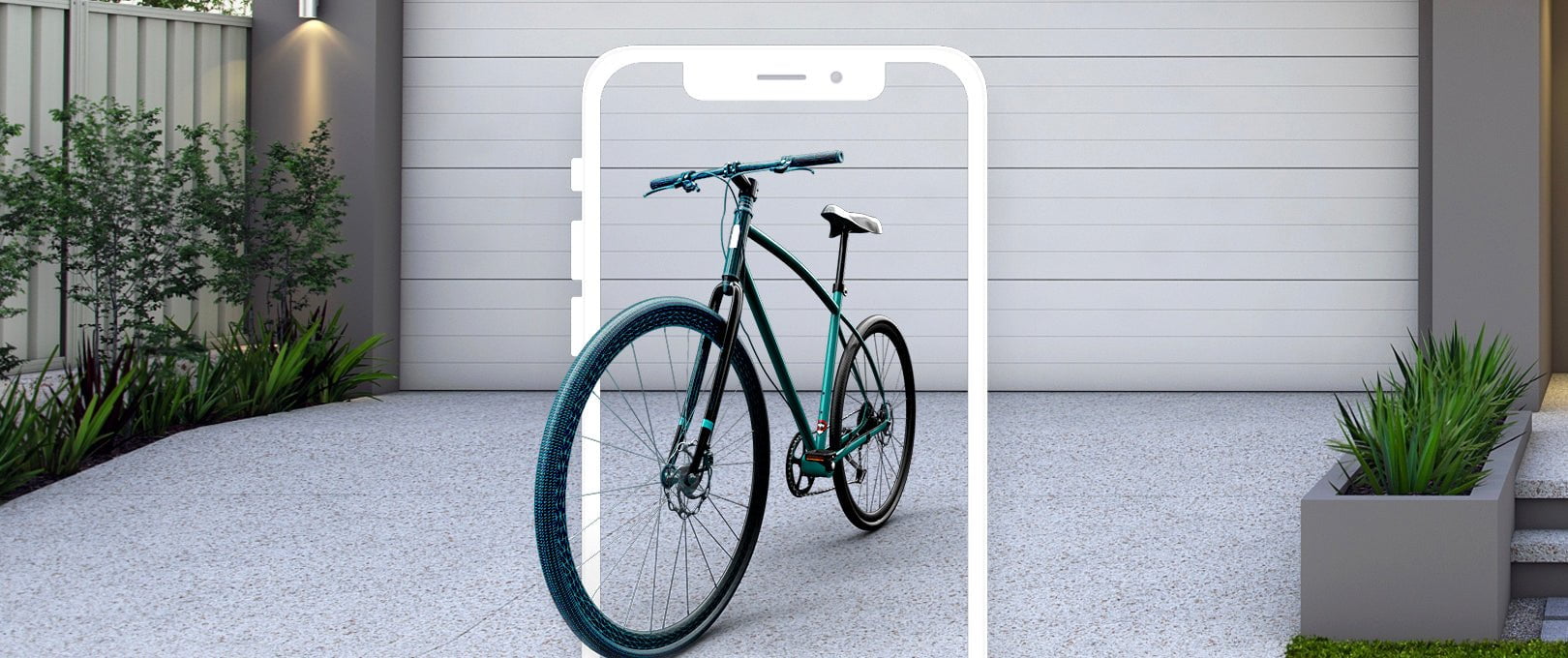 Shopify Augmented Reality
Shopify AR is a game-changer for online store owners looking to offer customers an immersive shopping experience. This cutting-edge app empowers businesses to showcase their products using videos and 3D assets, allowing customers to gain a deeper understanding of item functionality and size. By turning any setting into a virtual showroom, Shopify AR enables Android and iOS users to try on products interactively, fostering greater confidence in purchasing decisions.
Check out Shopify AR and see where its used
2. Houzz – Designing Your Dream Home
Houzz Augmented Reality App
Houzz, a paradise for home goods and furniture enthusiasts, ranks among the top AR apps for interior layout planning and design. While primarily a home improvement app, Houzz integrates e-commerce functionality, enabling users to explore and purchase products within the app. The "View in My Room" feature leverages 3D technology to insert products into user-generated photos, providing a lifelike preview of how items will appear in different lighting conditions.
Download Houzz from the iOS or Android app stores.
3. IKEA Place – Redefining Home Decor Shopping
IKEA Place offers a unique AR experience for iPhone and Android users, focusing on home décor and furnishings. As the Swedish furniture giant's app, IKEA Place allows customers to virtually place its products within their homes, eliminating the need for assembly. This app goes beyond individual products, considering entire floor plans to ensure the perfect fit. Its intuitive drag-and-drop functionality and color options replicate the in-store IKEA experience.
Download IKEA Place from the iOS or Android app store.
4. YouCam Makeup – Beauty in Augmented Reality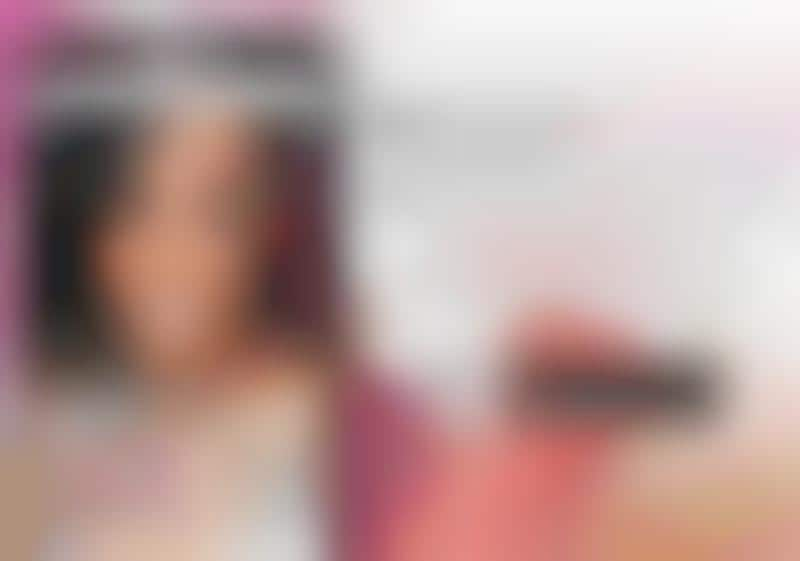 Your Beauty in Augmented Reality
For makeup enthusiasts, purchasing cosmetics can be a challenge. YouCam Makeup revolutionizes this experience with AR technology, allowing shoppers to test makeup from major brands. Unlike traditional makeup counters with less-than-ideal lighting, YouCam accounts for real-world conditions, providing a realistic preview of how makeup will look in different scenarios.
Download YouCam Makeup from the iOS or Android app stores.
5. GIPHY World – Adding Creativity to Your Media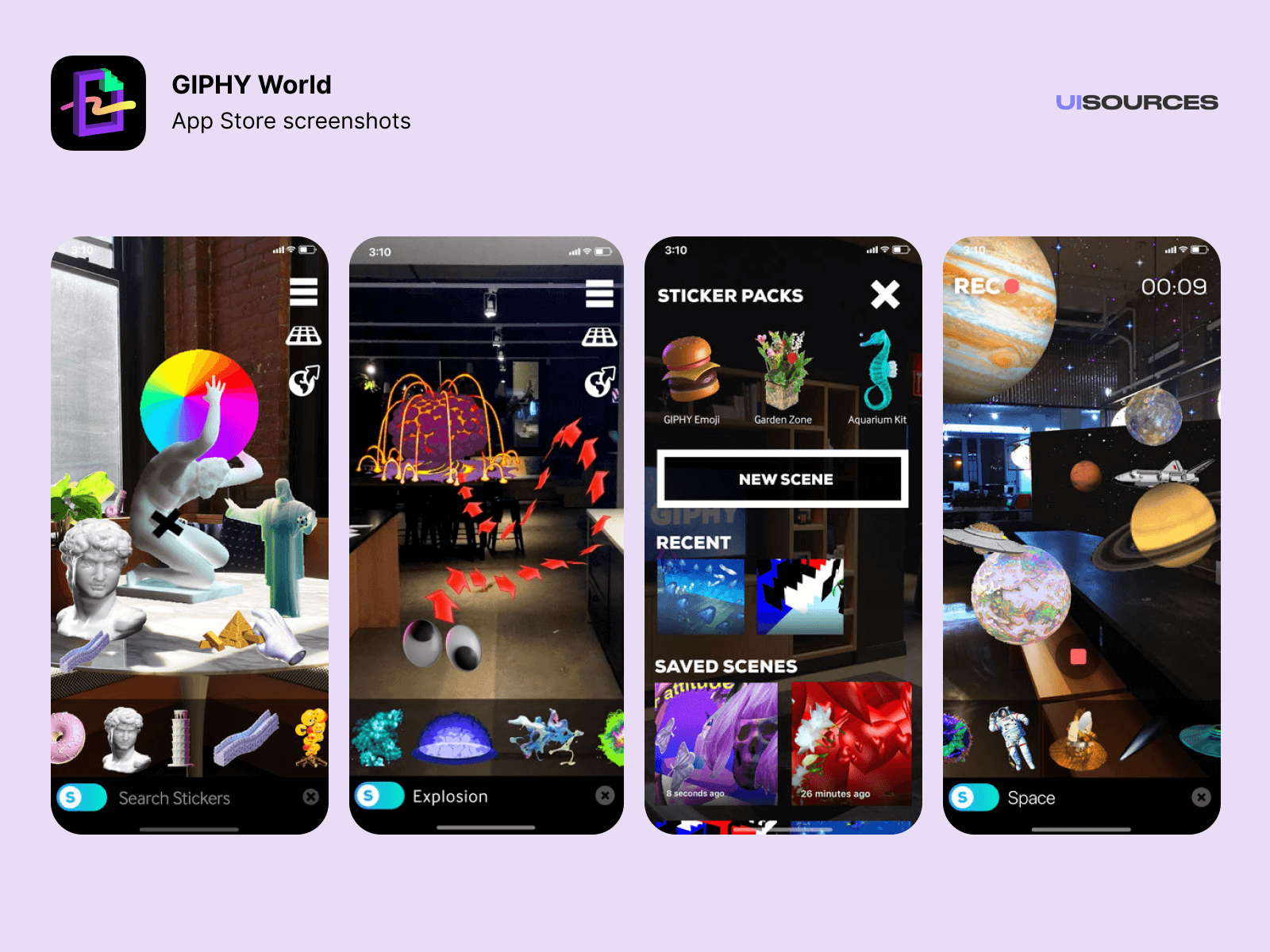 GIPHY World: Where Imagination Meets Reality
GIPHY World combines animated GIFs and AR effects, transforming photos and videos into canvases for 3D graphics. If you're aiming to infuse more personality into your social media content, GIPHY World is your go-to tool. Enhance product photos with graphics and animations to captivate your social audience.
Download GIPHY World from its website.
6. Google Lens – Augmenting Your Search Experience
Google Lens: A New Way to Search
Google Lens elevates the search experience by using AR features. Instead of typing text queries, users can simply point their camera at an object to learn more about it. Google Lens identifies objects, deciphers text, and even locates where to purchase the product online. This feature underscores the importance of incorporating visual search strategies into SEO approaches.
Download Google Lens from its website.
7. Augment – AR for E-commerce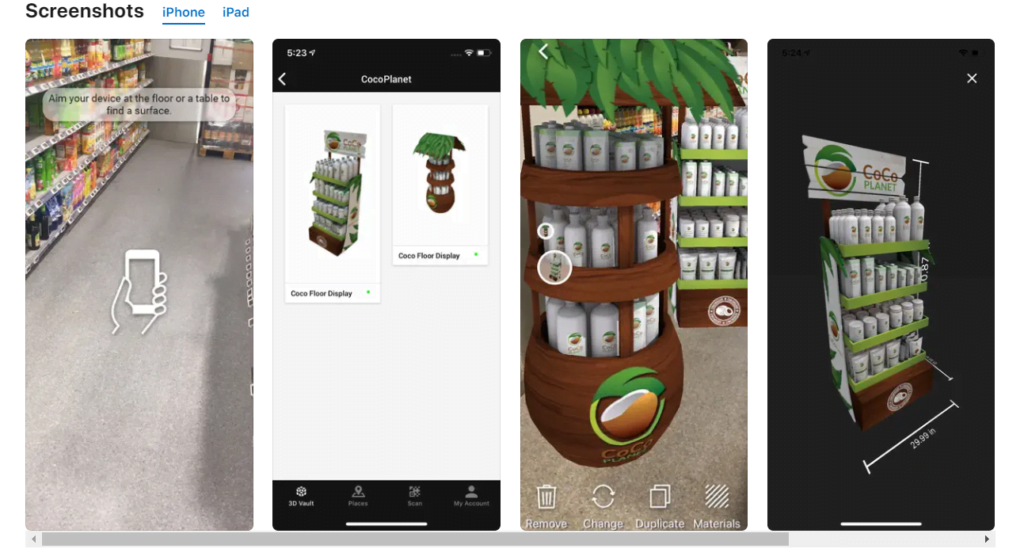 Augment: Enhancing E-commerce
Augment caters to e-commerce store owners, enabling them to create augmented images of their products. These assets can be seamlessly integrated into mobile apps, websites, or in-person events. Augment proves particularly valuable for pop-up shops, farmers' markets, and temporary retail ventures.
Download Augment from the iOS or Android app store.
8. ROAR – Empowering Businesses with AR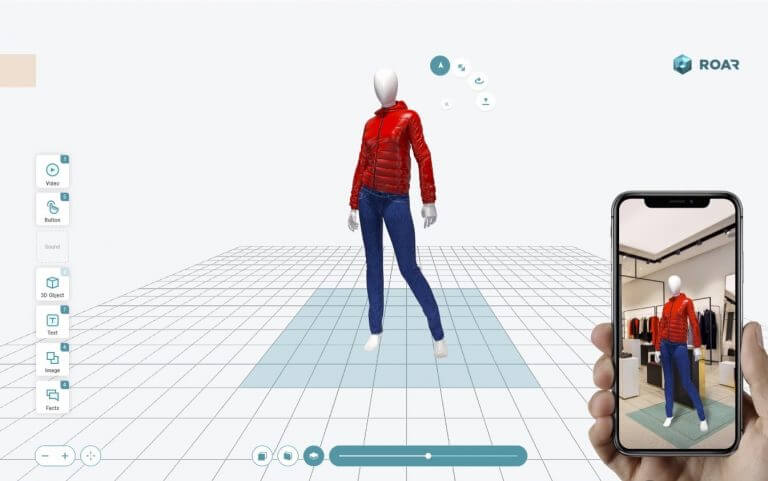 ROAR offers business owners a versatile AR solution. Whether creating AR-powered online stores, enhancing print ads, or gaining insights into product popularity, ROAR is a valuable tool. On the consumer side, ROAR elevates in-store and at-home brand experiences by providing comprehensive product information and facilitating seamless purchases within the app.
Download ROAR from its website.
9. Amikasa – A Unique Home-Furnishing AR App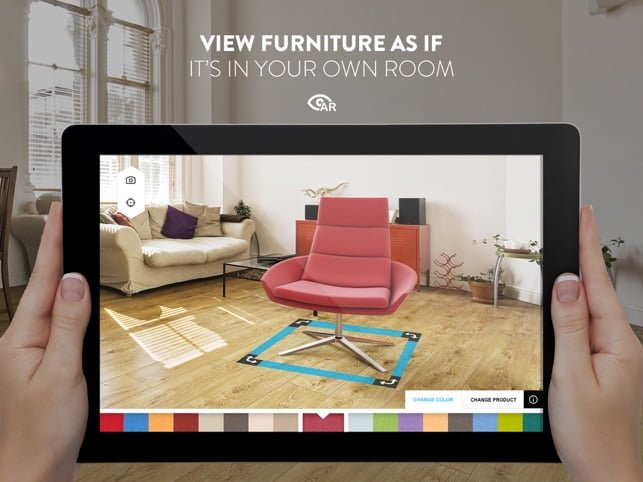 Amikasa, available exclusively on iOS, aggregates home goods from various sources. Shoppers can curate cohesive room designs without leaving the app and even make purchases within it. If you're in the business of selling home goods, listing your items on Amikasa opens up new conversion opportunities.
Download Amikasa from the iOS app store.
10. Snapchat – Fun and Interactive AR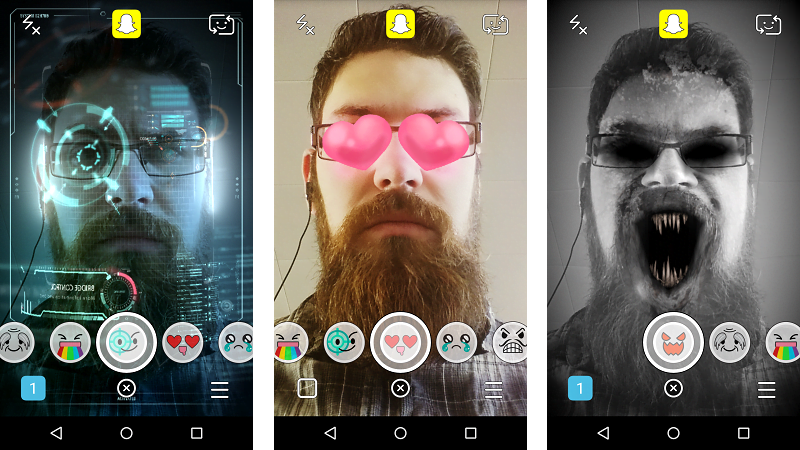 Snapchat, known for its youthful user base and fun features, also boasts AR capabilities. The app's playful face filters are a testament to AR's potential for engagement. Brands can leverage Snapchat's AR features by creating a presence on the platform and investing in branded filters.
Download Snapchat from the iOS or Android app store.
The Future is Augmented
In conclusion, the world of augmented reality is teeming with innovation, and these top 10 AR apps represent the tip of the iceberg. As a college-going tech enthusiast, you now have a comprehensive guide to the exciting world of AR applications. These apps are not only changing the way we shop but also how we interact with the digital realm.
Embrace AR technology, explore these apps, and discover new dimensions of research and product interaction. Augmented reality is here to stay, and by staying ahead of the curve, you can provide your audience with a multidimensional shopping and entertainment experience that was once the stuff of science fiction.
Don't miss out—immerse yourself in the world of AR today.